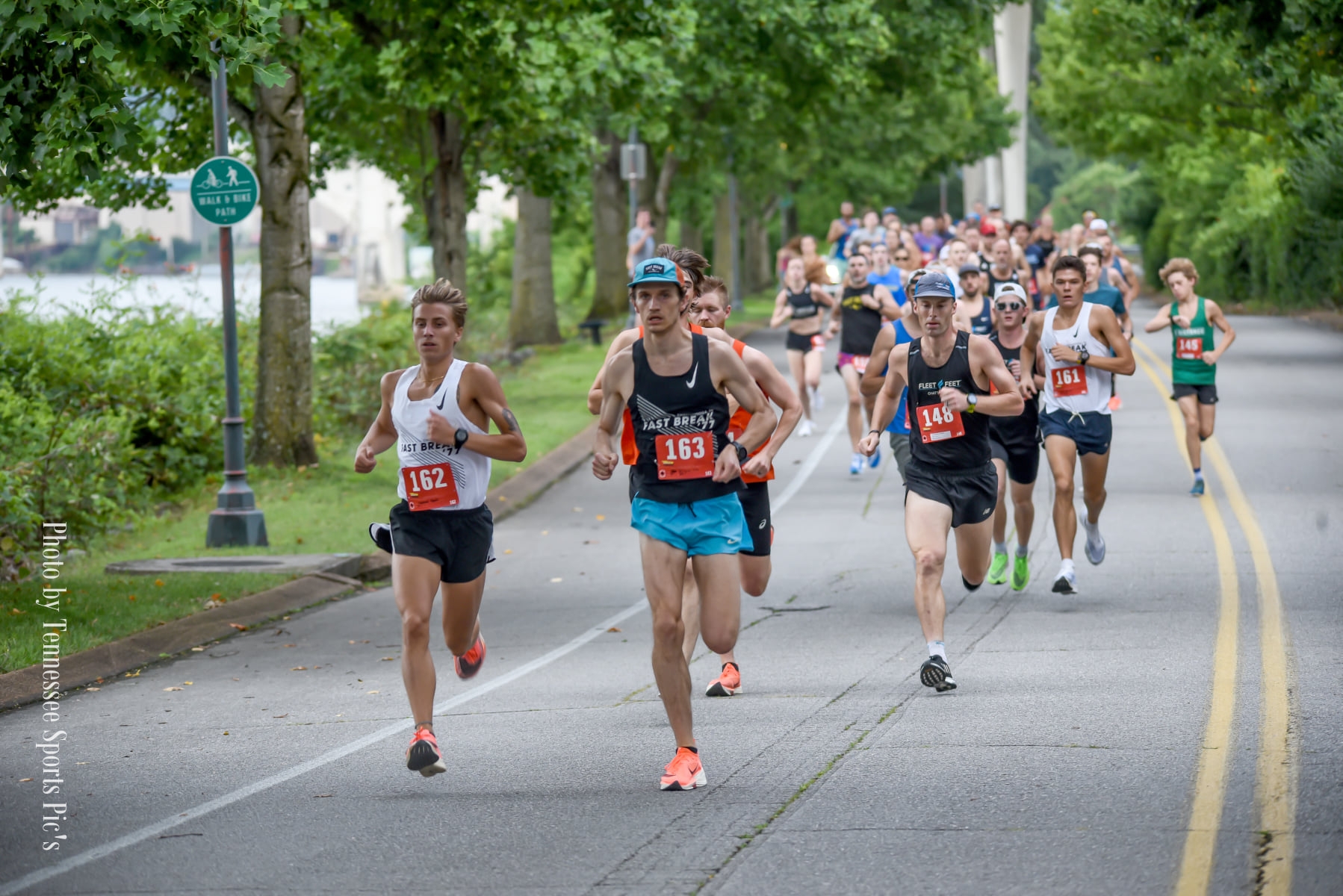 Next CTC Race - Scenic City Scorcher
Come join us for a 2 mile FLAT and FAST Race!
EPetty | 06/02/2022
Come out and join the Chattanooga Track Club on July 16th for the 2 Mile Scenic City Scorcher
Register as an individual or create a team.
If you register as a team you have 3 categories to choose from (1) All Female, (2) All Male, or (3) Co-Ed with 3 male and 2 female runners. Teams consist of at least 5 members.
Register HERE!
If you live in TN, you will be eligible to set 2-Mile state records at every age! See the image to the right for last year's 2 Mile State Record breakers...