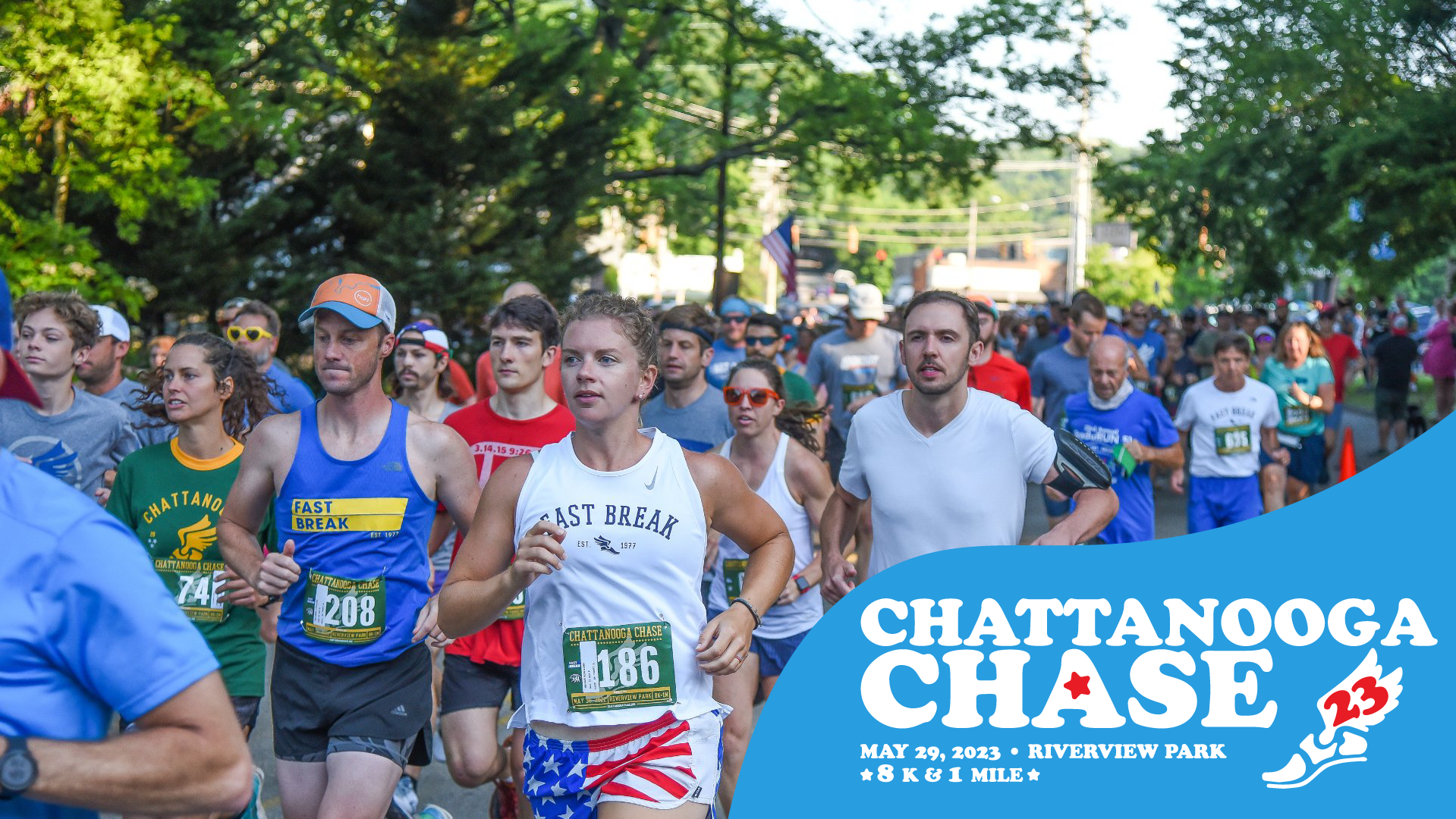 2023 Chattanooga Chase - Have you Registered???
One of the largest post race celebrations is coming up next....
EPETTY | 05/08/2023
Click HERE to register to race!
Click HERE to volunteer!!
The 56th Running of the Chattanooga Chase Road Race presented by Fast Break Athletics in partnership with Siskin Children's Institute will take place on Monday, May 29, 2023 at Riverview Park in Chattanooga, TN. The 8K Race will start at 8:00 am and The Extra Mile for Siskin 1 Mile Race will start at 10:00 am.
The Chattanooga Chase is the oldest active competitive road race in the area. This race features both an 8k and 1-mile race through the scenic Riverview neighborhood. The 8k is known for its challenging hills and breathtaking scenery. The 1-mile race features a fairly flat, fast course through the neighborhood adjacent to Chattanooga Golf and Country Club.

Starting at 10 a.m., the post-race block party sponsored by TuckerBuild will kick off on Hanover Street which will include live music and food and beverage from local restaurants. Riverview Park will feature family-friendly and inclusive activities thanks to our partners at Siskin Children's Institute.