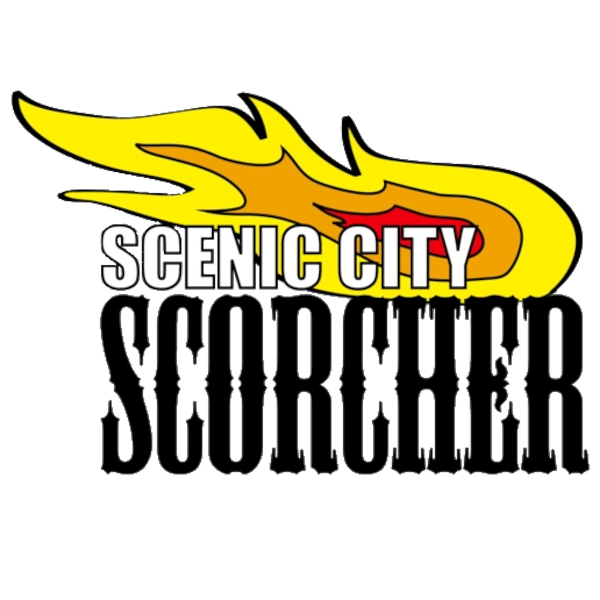 Saturday, July 16, 2022
2022 Scenic City Scorcher ~ 2 Mile Walk or Run
SAVE THE DATE - ALL THE INFORMATION BELOW IS TENTATIVE AND MAY BE EDITED
Date: July 16 Location: North Shore Time: 7:30 a.m.
The Scenic City Scorcher is a certified 2 mile race. All are welcome to race - TN residents are eligible to set 2-Mile state records at every age, so all ages are encouraged to participate!

Runners will complete an out & back course, which will start and finish on River Street by Poblanos Mexican Cuisine. Runners will enter Heritage Landing community, make a loop through the neighborhood and exit back on to River Street to the finish line
Stay tuned for Exciting New Details on Race Venue being held right there at the Start/Finish zone!

COURSE MAP Here
Please note: Heritage Landing is a gated community. GENERAL ACCESS IS NOT PERMITTED. We have permission to access the neighborhood on race day, for the duration of the race. We will work to obtain photos of the course, but please do not trespass for a course preview. We greatly appreciate them allowing us to use their neighborhood on race morning and must be considerate of their neighborhood rules if we wish to continue offering this race. Thank you for understanding. Certified course TN15058MS

STATE RECORDS
TN State FEMALE 2 Mile Records – to be updated closer to race
TN State MALE 2 Mile Records – to be updated closer to race

REGISTRATION
This event is capped at 200 participants. Online registration will be open until midnight on Monday, July 11th.
Link to be added soon.
TEAM COMPETITION
We will have team competition. Please contact the RD with team name if you wish to participate. Your team will be added to the drop down list for team members to select when registering for the event. The winning team members (5) will receive an award and EXTRA bragging rights for the remainder of 2022. The TEAM RULES are as follows:

- Teams must be CO-ED and have AT LEAST 5 members. All Female Team is A-OK. More is fine. Any age combination.
There will be 5 awards for 5 members of winning team.
- Top 5 scores will be used (NOTE: top 5 MUST include at least 2 females).

PACKET PICK UP
Early / Optional Packet Pick Up will be available on Friday, July 15th at CTC Office from 4:00 PM - 6:30 PM. 1014 Dallas Road, Suite 101, Chattanooga, TN 37405
Race day packet pick up will be at Outdoor Chattanooga (200 River St.) on race morning from 6:15 am – 7:15 am. Race day registration will also be available during that time if the cap has not been reached (we will post an update the evening before the race on the Scorcher Facebook page). Please note that walk up registration will close PROMPTLY at 7:00 a.m.

PRICING
Preregistered: 18 & Under = $15.00 19 & Older = $20.00
Walk up (7/19 or 7/20): 18 & Under = $20.00 19 & Older = $25.00

T-SHIRTS
Cotton/poly blend, unisex t-shirts are available for purchase via the registration process until midnight, July 7th for $10 each.

T-shirt order will be placed on Wednesday, July 7th Please register on/before that date if you wish to secure a t-shirt.

AWARDS
Post race award ceremony & refreshments will take place at Outdoor Chattanooga. Awards will be given to the top two (1st and 2nd) Male & Female in the following categories:

Overall, Masters (40+), Grand Masters (50+), Senior Grand Masters (60+)

Top 3 finishers in AGE GROUPS will receive a commemorative award:
5 & Under, 6-10, 11-14, 15-19, 20-24, 25-29, 30-34, 35-39, 40-44, 45-49, 50-54, 55-59, 60-64, 65-69, 70-74, 75 & over

PARKING
Pre & post race festivities will take place at - Working on New Site!!! There is paid parking in the lot adjacent to Outdoor Chattanooga as well as on-street parking. Please note that if you use on-street parking, meters become active at 8:00 am.
Race Photos ~ We will have a fantastic professional photographer on site to take amazing photos during race, at the finish line and at the awards ceremony! The link to these photos will be given to participants and posted on the Chattanooga Track Club Facebook page.
To follow race updates ~ please "like" the Scenic City Scorcher Facebook page: www.Facebook.com/ScenicCityScorcher
ABOUT THE CHATTANOOGA TRACK CLUB
The Chattanooga Track Club (CTC) is a nonprofit, 501c3 organization founded in 1970. The CTC is a membership based organization dedicated to stimulating interest in running and fitness for all ages and promoting wellness through these activities. We encourage anyone with similar interests to become a member and support our goals. No special qualifications, other than an interest in running and fitness, are required. Members can choose their own level of involvement: participant, volunteer, or sponsor. Everyone, from serious competitor to the casual walker, is welcome. To learn more or become a CTC member visit: www.runctc.org
**CTC has a no refund policy. This is due to Planning, Purchasing, Ordering deadlines etc to prepare for a race. We are sorry if circumstances prevent you from participating after you have registered on-line. Please contact the Race Director if you would like to Defer your entry to 2023. Thank you for understanding.**
175 days left to register